In my second tutorial for AEtuts+ I demonstrate how to use After Effects to Create an Exposed Beating Heart Effect. The tutorial is a walkthrough of a beating heart effect I used on the short film Skifte, by Daniel Burman from Roadside Picnic.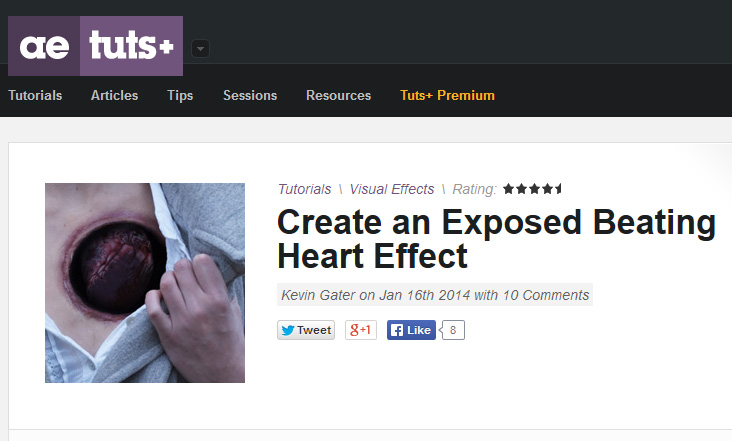 Behind the Scenes
In the tutorial I demonstrate how to Rotoscope, Motion track and Composite within Adobe After Effects to kick-start the heart to life.
I'm grateful to Daniel Burman for allowing me use of footage from Skifte for the beating heart tutorial. Especially as the film is still at festivals and isn't available online just yet.
The tutorial deviates slightly from how the beating heart was used in the actual film, no spoilers. Here's a VFX breakdown of the sequence that appeared in the Skifte, mild spoilers.